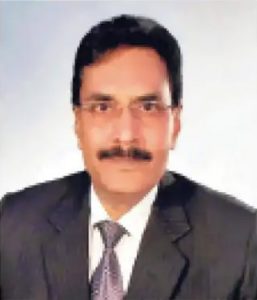 Dr. Ajeet Kumar Sinha
Vice Chancellor
The School of  Mass Communication was established to help foster a new generation of ambitious and well-trained journalists and media professionals with the right skills who could play an important role in the socio-cultural and political discussions in Jharkhand, in particular, and India, in general.
With the developments in science and technology all across, we could witness disruptions in the media space as well. While this has made the task of journalists much more challenging – it has also created new spaces and opportunities for growth and personal development.
I strongly believe that journalism as a career option is not only very enriching in terms of knowledge, networks and creativity – it offers tremendous professional and financial security to the more hardworking ones. And I am sure that the Department, in line with its illustrious history, would continue to handhold and nurture spirited journalists of tomorrow.
I convey my good wishes to the Department, its Director, the teachers, the support staff and most important of all – the students – who are the real torchbearers and emissaries of truth, progress and positive journalism.